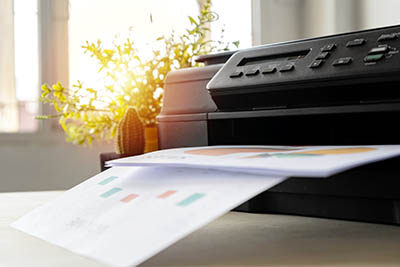 A guide to buying toner cartridges for printers
If you have printers in your office or home, you know the importance of choosing the right toner cartridge. Your printer may not work properly if you receive the wrong cartridge. Whether you are getting a new printer or need to buy a toner cartridge for your existing printer, you need to know how to choose the right one.
In this guide you will learn how to use the right Toner cartridges for printers either in retail office supplies or in online stores.
Ink vs. toner cartridges
The first thing you should check is whether you need an ink or toner cartridge. Most people think the two are the same, but there is a difference between the two.
Ink cartridges contain mostly black or dark liquid ink and are used exclusively in inkjet printers. Toner cartridges, on the other hand, have a dry powder made up of microplastic particles that are used in laser printers.
Hence, before buying a cartridge, you need to check what type of printer you have. If you have an inkjet printer, buy the ink cartridge. If you have laser printers, choose toner cartridges.
An inkjet printer costs Fewer than a laser printer, but the latter offers better image quality and faster printing.
Know your model
Before buying the cartridge, you need to know the make and model of the printer. Suppose you are using an HP printer; You will need information about the model as each printer works differently. The design of the printer and the print head are cleverly different.
For example, thermal inkjet printers heat the nozzles before the ink is blown into the surface. This working mechanism is different from piezoelectric inkjet printers, which use electrical current to create crystals for printing purposes.
Therefore, you cannot use the cartridges interchangeably without encountering printing errors. In some cases, a different model of cartridge will not even fit in the printer due to different shapes.
OEM or compatible or refurbished
When looking to buy toner cartridges, you will find two types. One is the OEM and the second type is compatible. OEM, or Original Equipment Manufacturer, is developed by the company that made the printer. So if HP makes a toner cartridge, it's an OEM.
On the other hand, compatible cartridges are developed by a third party. These toner cartridges should be compatible with your printer model. The difference, however, is in the price.
Compatible cartridges cost less than their OEM counterparts. However, you need to make sure that the manufacturing company approves these compatible models. If not, you are in danger.
The last type is the remanufactured toner cartridge. These are made from discarded or old cartridge parts. In other words, they are being renovated. Because of this, they can be of lesser quality with no guarantee.
Check quality
When purchasing toner cartridges, you should check the quality of the toner. Although it is impossible to judge the quality of a toner cartridge without using it in a printer, you can read the reviews. Users who have already used the cartridge leave a review about it. You can go through these to get a good idea of ​​the quality.
As a rule of thumb, OEM toners are better quality than compatible toners and are more expensive. But the difference in quality is largely imperceptible.
Check page yield
Another factor to consider when purchasing toner is page yield. This is an estimate of the number of pages the cartridge can print. If the yield is 50 pages, you can print on 50 pages before filling them up for further use. Most manufacturers refer to their toners as "high yield" or "low yield". Ideally, you should buy long-range cartridges that are inexpensive.
When should toner cartridges be refilled
If you use laser printers regularly, you should know when to add toner. You can find the information on the label or in the manual that came with the printer. Depending on the amount of toner, you need to refill it accordingly. You can either refill the cartridge yourself or have it done by a refilling service provider.
In some cases it is better to get a new cartridge than to refill it. This is because the print quality may be lower after refilling. Users have also complained about leaks. Plus, working with microscopic powder is a disaster. That's why it's worth spending a few more euros and getting a new cartridge instead.
When buying printer toner cartridges from online vendors, it is important to check their reputations. Since there is no way to verify the authenticity of the toner when buying online, you must buy from a reputable company. Check the return policy and make sure they accept returns if you receive a faulty or incompatible toner cartridge.
connected