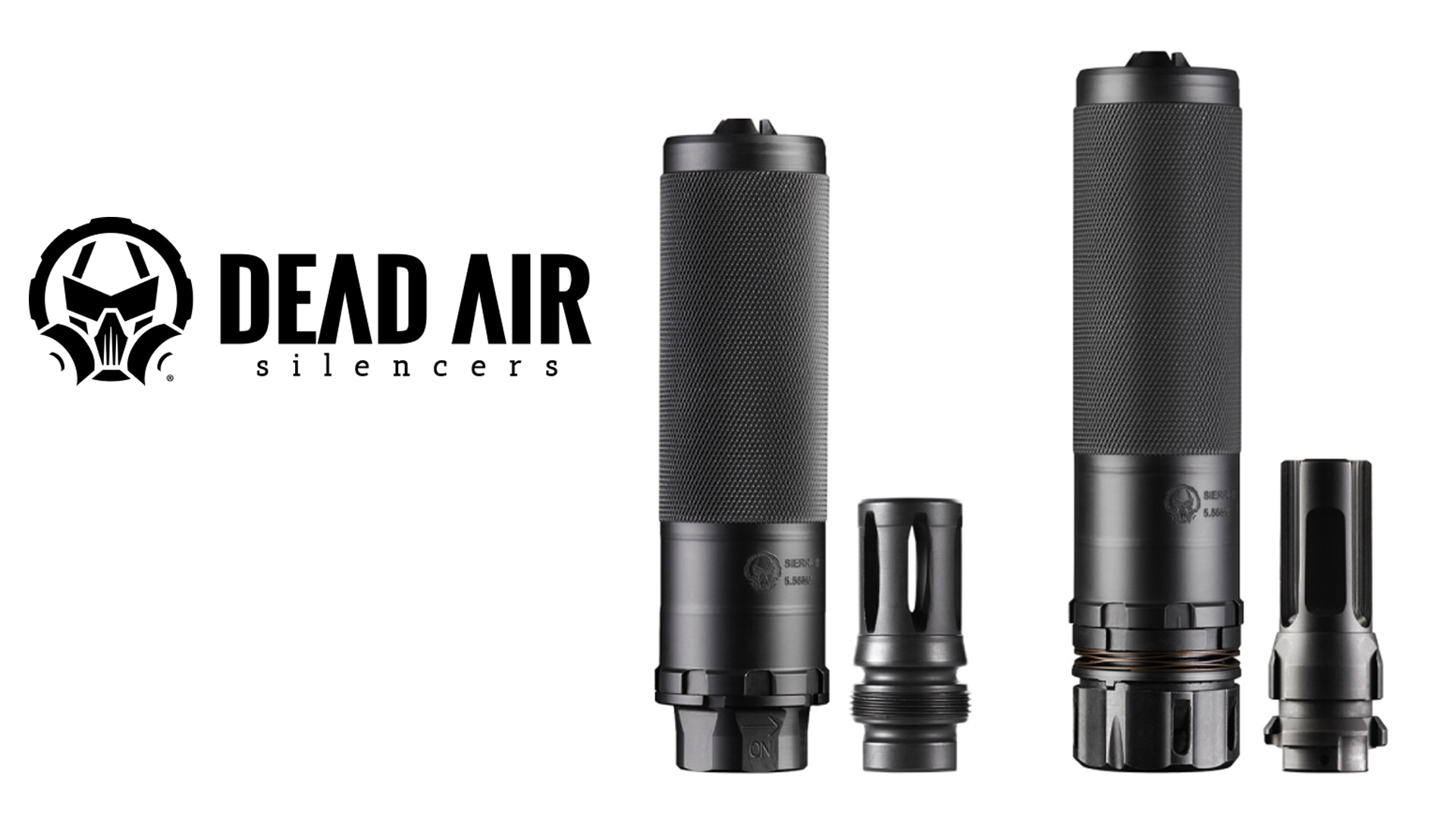 First look: Dead Air Silencer's dedicated 5.56 muffler
Dead Air Silencer launches its long-awaited proprietary silencer designed for the spectrum of .223 Remington, 5.56mm and .224 Valkyrie rifle cartridges. The new oppressor, the Sierra-5, is now shipping to stockists.
According to Mike Pappas, co-founder of Dear Air Silencer, the 5.56mm Suppressor Sierra-5 is a design built from the ground up. "It sounds amazing. It's lightweight and has uncompromising durability for the pro. We believe this combination alone will appeal to hunters and tactical shooters alike," said Pappas.
Because of its size, the 5.56mm Sierra-5 suppressor can be described as a "minimalist" suppressor. Its weight stays on the lighter side while maintaining a smaller footprint. That said, the Sierra-5 is still compatible with Dead Air's R-series front caps and is also HUB compatible, offering a variety of mounting options. Stellite baffles and a stainless steel body construction make the Sierra-5 a suppressor suited to heavy use and sustained or fully automatic firing situations. An extremely tough WWII cobalt alloy, Stellite was used as a material to extend the life of Browning M2 .50 BMG machine gun barrels. In addition, the Dead Air Sierra-5's rugged construction also means that this suppressor does not require specific firearm barrel lengths for safe use. The Sierra-5 is also available from the factory with KeyMo or Xeno mounting systems.
Dead Air Muffler Sierra-5 Specifications:
Materials: Stellite baffles, stainless steel
Design: High temperature Cerakote, nitride adapter and bracket
Caliber Rating: 5.56mm/.223, 224 Valkyrie
Energy Rating: 2200+ ft/lbs.
Diameter: 1.55 inch
Length: 5.72 inches (Xeno adapter) 6.27 inches (KeyMo adapter)
Weight: 13.3 ounces (Xeno adapter) 15.4 ounces (KeyMo adapter)
Includes: Xeno/KeyMo Adapter, Xeno/KeyMo 1/2-28 Flash Hider, TL Tool Pack
MSRP: $859 Xeno/ $929 KeyMo
For more information on the Sierra 5 silencer and other silencers sold by Dead Air Silencer, visit the website at deadairsilencers.com.