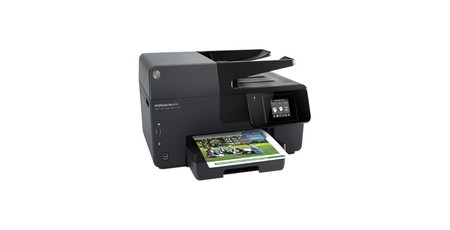 HP re-releases third-party ink cartridge lock firmware
Hewlett Packard's printer division is alleged to have re-released a firmware update blocking third-party and remanufactured ink cartridges, exactly one year after the same update was made after a flurry of customer complaints.
Hewlett Packard made a name for itself in the world of home and business printing equipment, but the introduction of inkjet printers – instead of the toner-based laser printers that the company launched – gave it a new way of selling: enabling customers to buy the printer itself at a massively reduced price in order to compensate for the losses in consumables. This 'razor blade marketing' – named after the razor blade industry, of course, which sells handles at a loss, then uniquely shaped blade packs at a substantial premium – is a major profit driver for all printers, but one made by consumers who choose to turn it into cash Save and install refilled or remanufactured third-party cartridges instead of first-party originals.
A year ago, HP tried to protect its revenue stream by quietly releasing an update – downloaded and automatically installed – that resulted in select printer models rejecting third-party ink cartridges that had worked fine the day before. The backlash was quick and brutal, with HP quickly pulling back the firmware and releasing a new update that lifted the lock – a U-turn that has now apparently turned it around and re-released the exact same update exactly a year later.
The freelance writer Günter Born was one of the first to notice the change on Wednesday. publish an email from a third party cartridge supplier who claims that 'more than 50 customers"Had reported sudden problems. The firmware continues to affect the inkjet printers of the OfficeJet and OfficeJet Pro families from HP – printers that are designed for relatively high duty cycles and where users can expect significant savings by not using HP-branded consumables.
Strangely enough, however, HP has released firmware revisions that disable the printers.Dynamic safety function' responsible for the lockdown, which allows owners of affected printers to disable the "feature" and restore compatibility with third-party cartridges. However, this version of firmware is not installed automatically: users must find the fixed firmware page and manually install it before their printers can accept non-HP cartridges again.
HP has not commented on the re-release of the lockout firmware.
UPDATE 20170918:
HP issued a statement denying that the third-party inkjet cartridge lockout was reactivated, but has failed to provide any explanation for user reports indicating that cartridges were rejected with exactly the same symptoms as the lockout last year. 'Earlier this week, a media company in Europe falsely reported that HP had released a new firmware update designed to prevent the use of third-party cartridges.", It says in the announcement of the company. 'Such a firmware update did not occur. HP continues to use various forms of authentication, including dynamic security, to prevent the use of cartridges with third-party chips. We will continue to release firmware updates to fix bugs and improve the customer experience.'