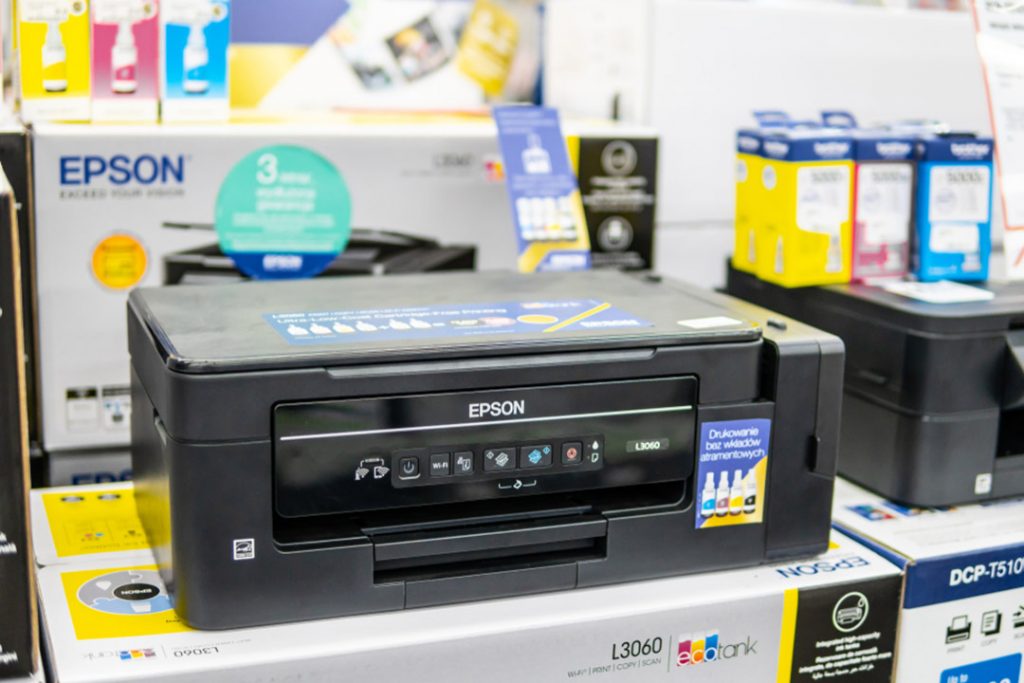 OEM sued for obstruction of third-party ink usage
A lawsuit alleges that Epson America has illegally disabled its printers via software updates when consumers use third-party printer cartridges.
The lawsuit was filed on October 18 in the US District Court for the Southern District of California. Plaintiffs are William Mondigo and Richard Famiglietti, California and Connecticut, respectively, who purchased Epson printers but disabled Epson software updates for using remanufactured and third-party printer cartridges.
According to the lawsuit, Epson did not announce that its software and firmware updates would disable the device if users installed non-Epson cartridges. In contrast, Epson told users that the updates would fix issues and improve printer performance, the complaint said.
"For many users, these software updates have effectively ruined their printers," the complaint read. "The updates forced others to buy Epson ink cartridges, which are significantly more expensive than third-party cartridges."
The lawsuit seeks class action status. Epson America, based in Long Beach, California, the US subsidiary of the Japanese Seiko Epson Corporation, has not yet responded to the allegations in court. A company spokesperson sent E-Scrap News the following statement on the lawsuit:
"Many Epson printers are designed for use with original Epson cartridges. Other brands of ink cartridges and ink supplies are incompatible and may not function properly or at all, even if they are described as compatible. Epson provides clear information on ink consumption and compatibility of its printers on retail packaging, on the materials that came with the printer and on its website, "the statement said. "Many of these third-party ink cartridges also infringe Epson's intellectual property rights and are not allowed for sale in the US. Epson is investing in enforcement against these abusive sellers to protect its intellectual property and protect consumers who are lured by the low price but are unaware of the intellectual property and potential performance issues. "
This is not the first time these issues have landed in court. The recycler reported that a New Yorker filed a class action lawsuit against Epson in December 2018 alleging that a firmware update is blocking the use of third-party cartridges. HP was also sued via firmware that blocks the use of third-party cartridges.
More stories about courts / lawsuits