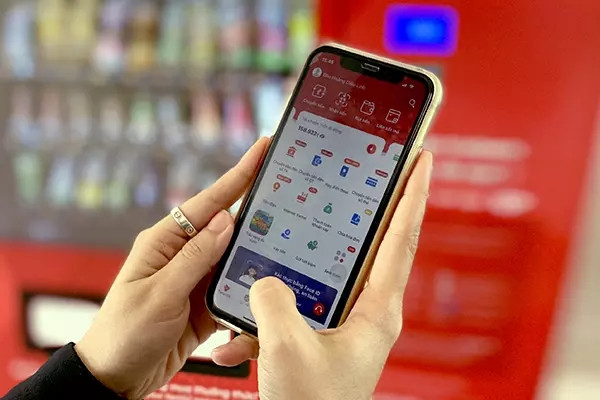 P2P lending policy is a hot topic on the agenda of the National Assembly
At the Q&A session of the last National Assembly, Hanoi MP Pham Thi Thanh Mai asked Governor Hong to clarify the legal framework for P2P lending and the management of the activities.
P2P lending, or lending through apps, became a hot topic after Hanoi police discovered a case of app lending worth VND5 trillion, causing huge losses to people.
According to Hong, thanks to the development of information technology, there are many new products and services, including P2P lending. However, problems have arisen due to the lack of a legal framework.
In theory, P2P lending helps support financial popularization, increases efficiency, and provides another channel for access to financial resources, especially for disadvantaged groups. In reality, however, there are many risks in P2P lending that can affect and destabilize social security.
Hong said SBV is drafting a government decree to manage and control lending. In the coming period, the central bank will continue to work with ministries and branches to enact a legal framework to regulate activities, including sanctions for violators.
In May 2020, the Prime Minister directed SBV to partner with ministries and industries to develop a pilot mechanism to manage P2P and other non-legalized payment methods.
Two years have passed, but the legal framework is still pending.
P2P lending awaits the sandbox
After a mobile money sandbox was designed, the first fintech sandbox in Vietnam, the public hoped that there would also be a sandbox for P2P lending.
Tran The Vinh, CEO of Tima, said the state should create a legal framework with clear rules for P2P lending to eliminate stealth companies that cannot meet the requirements to operate.
Half of Vietnam's population are young people of working age who have high financial service needs but face obstacles in accessing official finance, especially those in rural areas.
There is great potential for the development of P2P lending. Also, the popularity of the internet and smartphones has created opportunities for P2P lending to access customers in all geographic areas.
According to Vinh, there are many lending apps on the market posing as P2P lending and conducting illegal lending operations, a kind of black credit.
The apps capture users with easy online loans and simple procedures. However, lending rates are exorbitant, causing many people to become bankrupt. Borrowers then face illegal debt hunting activities conducted by lenders such as B. Threats to borrowers and their relatives.
Tran Viet Vinh, chairman of Gomin Corp and CEO of Fiin Credit, said there should be a sandbox for P2P lending in the banking sector. This would help prevent and curb illegal black lending, which unfairly exploits the internet environment and P2P lending to provide loans at exorbitant interest rates and people's reasonable wealth.
In addition, a pilot mechanism would help mitigate unhealthy competition and prevent violations of the law by foreign individuals and institutions. These people lend at sky-high interest rates and launder dirty money under the guise of Vietnamese companies.
The sandbox will help ensure cyber security and protect users' data and benefits. In addition, favorable conditions are created for innovations by start-ups in the fintech sector.
The startups receive a legal framework to expand cooperation with financial institutions, credit institutions and investment funds. In this way, people could easily find companies that operate in accordance with the laws and avoid traps.
Le Minh Hai, CEO of Tienngay.vn, said the sandbox needs to be made more open to make P2P lending more popular with people and encourage innovative models that ensure the benefits of investors and borrowers.
He proposed a mechanism to share information about borrowers' credit history with banks and financial institutions in order to have better risk management policies.
Duy appendix