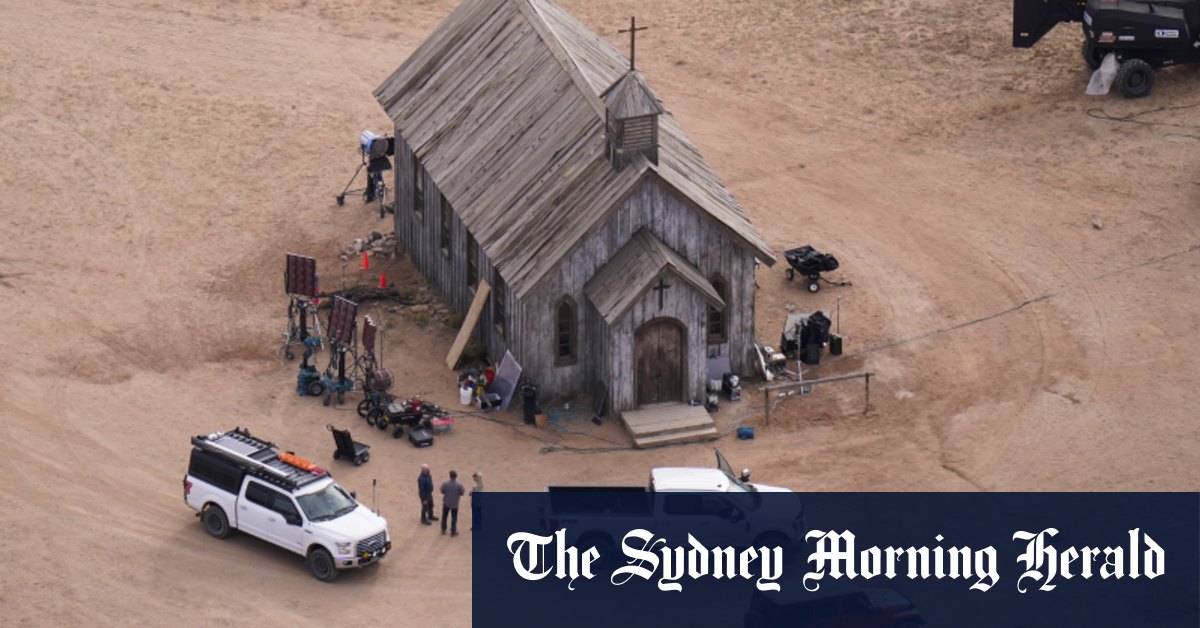 Sheriff says that on the New Mexico set of Rust. a live lead ball was shot
The authorities had not previously said whether the ammunition was live or sham bullets or the empty cartridges often used on film and television sets.
The sheriff said Baldwin was cooperative with the investigation.
"He's obviously the person who fired the gun," Mendoza said. "Right now he's an active part of this investigation."
When asked about the use of real guns on a movie set, the sheriff said, "I think the industry has recently set a record for safety. I think there was a certain complacency about this set. And I think there are some security issues that need to be addressed by the industry and possibly the state of New Mexico. "
The shooting rocked Hollywood and sparked a debate over security protocols in film and television – including whether certain types of guns used as props should be banned – and working conditions in low-budget productions.
Loading
Prior to the incident, cameramen had sworn to leave the set to protest the working conditions.
Authorities said in court records that what he believed to be a "cold" or safe weapon was handed over to Baldwin by the film's assistant director David Halls, who took it from a cart used by Hannah Gutierrez to monitor firearms and theirs Security was employed in a profession called an armourer.
Baldwin, 63, is co-producing rust, a western movie set in Kansas in the 1880s, and plays the lawless grandfather of a 13-year-old boy convicted of accidental murder. Production at Bonanza Creek Ranch near Santa Fe has ceased.
Baldwin pulled a revolver over his body and aimed it at a camera during rehearsals when the gun fired, according to court documents. There is no video footage of the incident, Mendoza said.
The producers of the film hired the law firm Jenner & Block to investigate the shooting. In a letter sent to the cast and crew on Tuesday evening, the film's production team said Jenner will have "complete discretion about who he interviews and what conclusions they draw".
Reuters
Get a message directly from abroad Correspondents about what's making headlines around the world. Sign up for the weekly What in the World newsletter here.