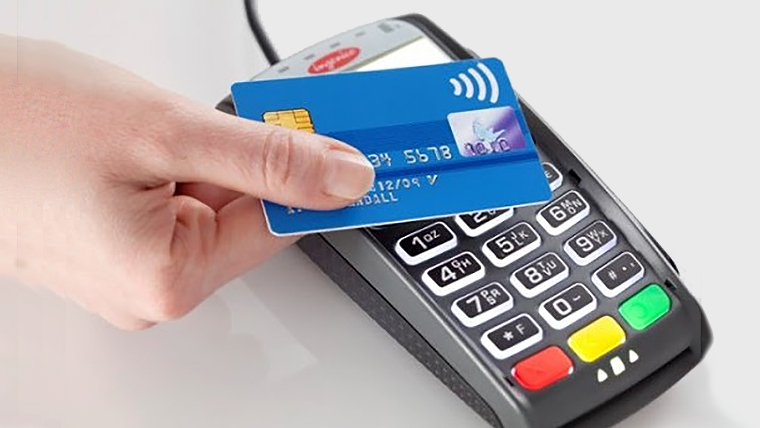 The country's major banks will not repeat the waiver of contactless debit fees for business customers in 2020
The big banks may have waived business customer fees for contactless debit transactions last year in the fight against Covid-19, but there has been no repetition since the return to a level 4 lockdown this year.
Interest.co.nz asked the Big Five banks this week whether they plan to waive contactless transaction fees for business customers or, as in the previous year, waive other fees.
An ANZ spokeswoman said the country's largest bank is currently reviewing the support it is providing to business customers under alert 3.
"I'll let you know if that changes."
A BNZ spokesman said a number of measures to help businesses include waiving Payclip fees up to 30 on a case-by-case basis, as well as "Good to Grow" loans.
"[But] At this point in time we have not waived the contactless fees, but are continuing to monitor the situation, "said the BNZ spokesman.
A Kiwibank spokeswoman said waiving contactless fees was "something our team is considering".
A Westpac spokesman said the bank was helping business customers with a range of relief options, which could include temporary overdrafts, suspension of principal loan repayments and deferred payments for business credit cards.
"We waived the minimum monthly small business service fees in September and October. We have also reduced the fees for contactless credit and direct debit payments since the Tier 4 lockdown last year, so we are not considering any exemptions at this time," he said Westpac spokesman.
The ASB has not yet responded to requests for comments.
The limit for contactless card payments was increased from $ 80 to $ 200 in April 2020, which has persisted.
As previously reported, The move by banks to waive Visa and Mastercard contactless debit card fees for business customers last year has done banks well. Banks make money from customers who use Visa and Mastercard credit and debit cards and are incentivized to grow that business. The EFTPOS system, which involves inserting cards into payment terminals and entering a PIN number on a keypad, does not charge merchants per transaction.
The charts below from Payments NZ's 2020 NZ Payments Statistics report show a sharp increase in both contactless transactions and contactless payment terminals. According to Payments NZ, the number of contactless transactions has increased by 62% since 2018. Meanwhile the government is Relocation to regulate dealer service fees.
* You can also check out Gareth Vaughan's 2020 five-part series on Bulk Payment Fees from the links below.
https://www.interest.co.nz/news/103634/first-part-series-nzs-retail-payments-system-gareth-vaughan-details-scale-key-players
https://www.interest.co.nz/news/104131/second-part-series-nzs-retail-payment-systems-gareth-vaughan-looks-how-new-zealands
https://www.interest.co.nz/business/104149/third-part-series-nzs-retail-payment-systems-gareth-vaughan-looks-complications
https://www.interest.co.nz/business/104343/fourth-part-series-nzs-retail-payment-systemsgareth-vaughan-looks-eftpos-and-covid
https://www.interest.co.nz/opinion/104467/fifth-and-final-part-series-new-zealands-retail-payment-systems-gareth-vaughan-lays